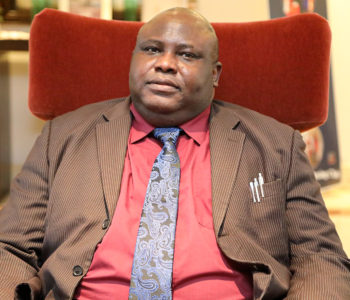 Dr Lawrence Ajayi is the GCEO and Executive Chairman of LAKEL Group ,LAKEL GATEWAY ,Faithful Minerals Mining ,Life Light Energy And Jimaj Energy Services . He has a long history of successes worldwide . He is the President of the following chairity organisations in Africa and rest of the world- Lawrence Ajayi Foundation, ACMGR, FASSEI And CFICG .He majors in both the Minerals Mining sector,Construction , Book Publishing, Music Production, Transport and Agriculture.. He studied Petroleum Engineering at the University of Port-Harcourt and, also studied Business Administration (MBA) in London South Bank University. He is also a PhD holder in Divinity and Doctorate in Business Administration at UBIS Geneva Switzerland . He is a qualified Prince 2 Practitioner, widely experienced in business start-up and 'Managing Successful Projects' and is NEBOSH 3 Certified in Health and Safety. He has over 30 years of working experience in oil and gas industry-Mining Industry . He also sits as Group CEO and Executive Chairman of companies in the UK ,USA and rest of the world.. His responsibilities includes making major corporate decisions, managing the overall operations and resources of the companies. Communicating, on behalf of the companies , and the development of the companies short- and long-term strategy creating and implementing the companies or organizations vision and mission. Evaluating the work of other executive leaders within the company, including principal executive officers and directors, Maintaining awareness of the competitive market landscape, expansion opportunities, industry developments, etc. Ensuring that the company maintains high corporate social responsibility wherever it does business . Assessing risks to the companies and ensuring they are monitored and minimized. Setting strategic goals and making sure they are measurable and describable and getting maximum results on behalf of the companies.
Books Written And Published by Dr Lawrence Ajayi
Rev (Mrs) Bennita Funmilayo Ajayi has a degree in public administration and SCQF8 in Scotland,United Kingdom,she started her work life two decades ago as finance and administrative officer with Dangote group in Lagos Nigeria and has engaged in numerous secretarial studies, and financial and senior managerial courses and worked as company secretary in LAKEL Group for over a decade before her appointment as executive director in LAKEL Group ,Life Light Energy And Jimaj Energy Services and Managing Director in ,Faithful Minerals Mining. She currently sits on the board of several other companies both in Nigeria and Overseas.